Two Creeks, Lakewood's Oldest Neighborhood
This was taken from Views 2008 spring
Two Creeks is the home of the original Lakewood Subdivision platted in 1889 by William Loveland, a well-known Colorado pioneer, and two business partners, his wife Miranda Loveland and Charles Welch. The name stuck. Loveland built his home at 1435 Harlan (then Ann Street) in 1890. The house still stands and has been used as a boarding house for many years. The area has changed from primarily farms and orchards to a diverse community of residents as well as commercial and industrial businesses.
In 1907 the Colorado Golf Club began near Pierce and Tenth. Later its name changed to
Lakewood Country Club
. At least three clubhouses have graced the spot; the latest was built last year. The initiation fee is $40,000, which attracts wealthy members.
Sharon Vincent, a 26-year resident, likes the character different homes create, including several diverse pockets of older homes. According to a survey of architectural styles, there are at least six: pre-1920, vernacular; 1920-1930, craftsman style and Spanish Colonial Revival; interwar decades, Tudor Revival; 1930, Art Modern; and post-WWII, ranch style. Some infill with new homes is apparent as well.
Carrie Mesch sees a need for more parks and organized youth programs, which the association plans to work on. She's proud of Two Creeks because the residents stay informed and active. She and Kathi Hasfjord love the many aspects of their neighborhood's diversity: age, ethnicity, economic ranges, housing, and the residential, countryside atmosphere. "This is why we moved here," Hasfjord said.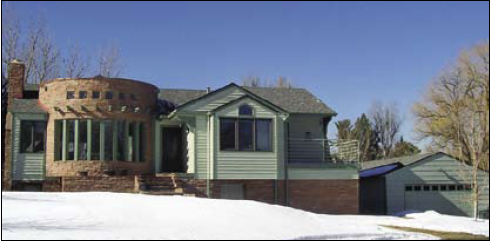 Copyright©2014 by Two Creeks Neighborhood Organization All Rights Reserved.